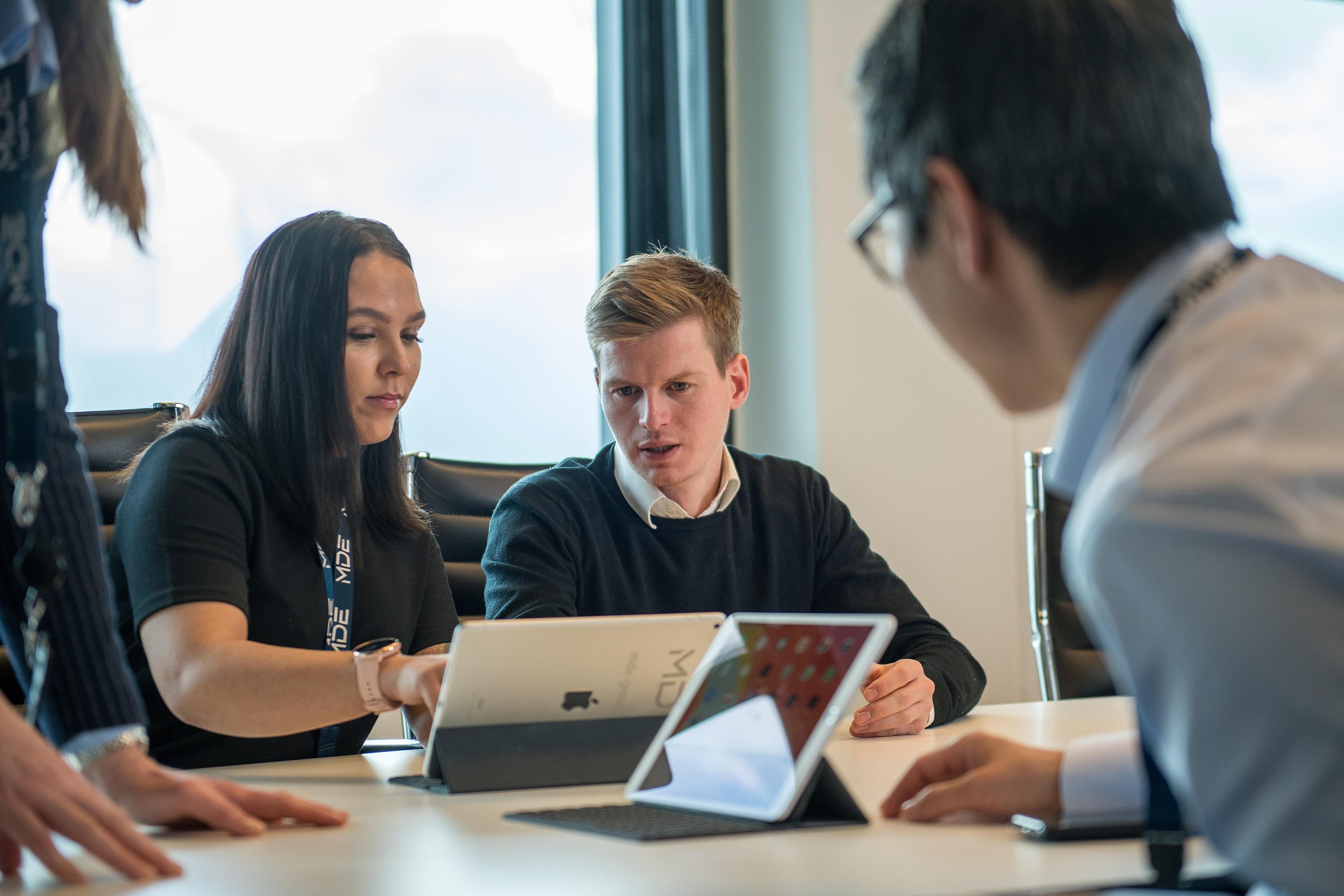 RESTRUCTURING AND OUTPLACEMENT
Care about your employees, even when you have to let them go
Downsizing and restructuring a business are major challenges, but also necessary when markets change, and business conditions change with them. This can place a great burden on your employees, those leaving as well as those remaining.
Get in touch
Advisers with extensive experience and expertise
We can handle the restructuring of your business and help in planning and counselling. We advise on termination of individual work contracts and offer tailored counselling for groups or individuals seeking new opportunities elsewhere.
Our aim throughout the restructuring or downsizing will be to help those who are leaving and pursuing new careers. In addition, we offer help in development of skills and new expertise. In our counselling we focus on skills, expertise, and ambitions for a new career, and facilitate a smooth transition to a new and suitable position. Meanwhile, we also support and motivate those who remain, so they feel secure in their positions and apply their expertise in the best possible way.
Establish a realistic timeline

Execute relevant programs for developing individual careers

Make sure productivity and safety is not compromised during the process

Communication advice

Carry out personality tests and map competence profiles

Legal advice

Reduce litigation risk
Initiate a good restructuring process
Execute relevant steps to protect the company's reputation, internally as well as externally

Establish an orderly relationship with staff and union representatives ("AMU")

Management support and teambuilding

Create a safe environment for managers when handling delicate and difficult questions and reactions

Offer and explain relevant agreements on termination and severance pay

Evaluate and record relevant experiences in the aftermath
A tailored process
Custom made
No two restructuring processes are the same. We will adapt to the unique needs and circumstances of your organization, and create a program especially suited to your needs.
Analysis
Our first step will always be a meeting to start the process and get to know both you and the realities you face. Through interviews with key employees, we will identify the critical factors of success necessary to reach your objectives.
Expertise
Our advisers are experts in organizational development, project management, recruitment, Human Resources, and coaching. They are also experienced in finding satisfying solutions by way of counselling under challenging circumstances.
Delivering expertise
Do you want to know more about MDE and recruiting?
In MDE, we take pride in always being in front, and our knowledge and experience will benefit all our customers.

Do you have any questions? Please let us hear from you!
Get in touch