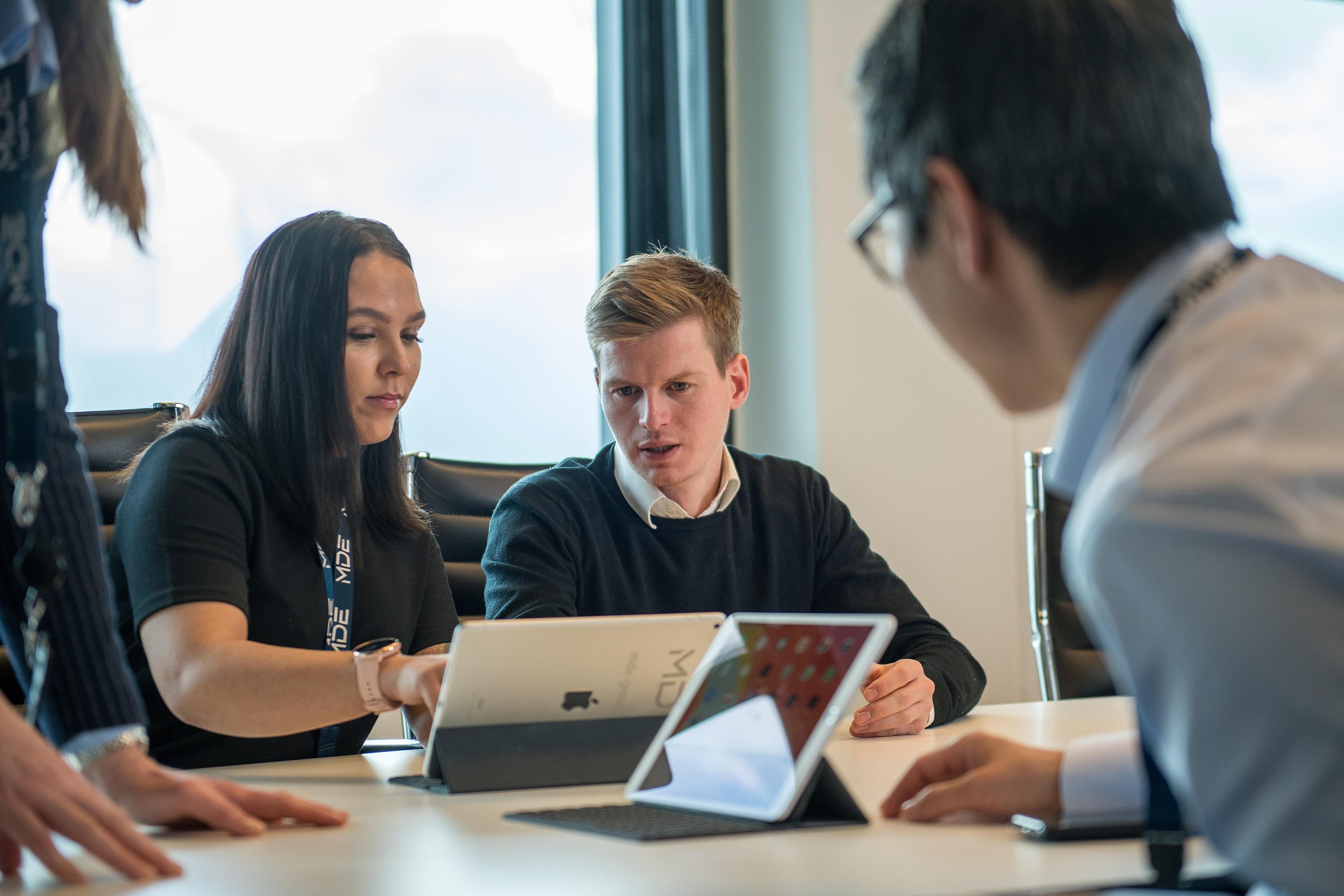 RESTRUCTURING PROCESS AND OUTPLACEMENT
Care about your employees, also when they have to quit
Implementation of downsizing and restructuring is demanding, but often necessary when companies go through changing markets and experience changes in their framework conditions. This can be a great burden for employees in the company, both those who have to leave the job and those who remain.
Get in contact
Advisors with broad experience and expertise
We can lead the restructuring of your company and assist with guidance and planning. We provide advice on settling individual working conditions and tailor career guidance for groups and individuals who are moving to a new job.
Our goal throughout the restructuring process or downsizing is to get the redundant ones further in their careers as soon as possible, in addition to contributing to self-development and skills development. When counseling, we identify competencies and goals for further careers, and ensure an efficient process for getting a new and correct job. At the same time, we facilitate and motivate and make sure that those who remain thrive, are confident in their roles and manage their competence in the best possible way.

What can MDE do for you?
Establish a realistic progress plan
Implement good career development programs
Ensure productivity and security in the various processes
Communication advice
Personality tests and competence profiles
Assistance in legal matters
Reduce the risk of legal disputes
Implement a good process for restructuring
Contribute to preserving the company's reputation internally and externally
Establish an orderly collaboration with AMU and union officials
Leadership support and team development
Assist leaders when handling difficult questions and reactions
Present the final agreement
Evaluation and follow-up afterwards


Tailor-made process
Customization
We adapt to your organization and your unique challenges, and tailor a program for your change process.
Analysis
We start with a meeting to get to know you and the reality you experience. Through key person interviews, we will identify the crucial success factors for achieving the goals you seek.
Competence
Our consultants have broad expertise, including organizational development, project management, recruitment, HR and coaching. They also have extensive experience in creating good solutions in difficult situations.
Delivering expertise
Do you want to know more about MDE and recruiting?
In MDE, we take pride in always being in front, and our knowledge and experience should of course be the benefit of all our customers.

Do you have any questions? Please let us hear from you!
CONTACT US